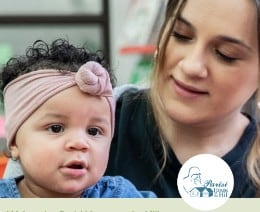 San Jose, CA: August 9, 2022 at 5:00 PM
Consolidation of Parisi House on the Hill and Momentum for Health furthers mission to provide critical access to mental health and addiction services for marginalized communities.
After 25 years of partnership and collaboration, Parisi House on the Hill and Momentum for Health have decided to take the next step. Later this year, Parisi House will become a program of Momentum for Health.
Pat Mitchell, executive director of Parisi House, says, "As our board and executive staff thought about what growth could look like for Parisi House, both in terms of what more we could offer the women and children we serve and what additional opportunities we could provide to our staff, we knew we wanted a partner. We decided to reach out to our longtime collaborator Momentum for Health, one of the leading organizations in Santa Clara County committed to providing both substance use and mental health treatment."
"We were delighted when Parisi House came to us with this idea," said David Mineta, President & CEO of Momentum for Health. "We were already looking for ways to increase our substance use treatment capacity to keep up with needs in the community. This will create critical opportunities for both our clients and Parisi House mothers to connect with compassionate, integrated care."
Until recently, California has treated mental health and substance use separately resulting in treatment siloes for people with co-occurring disorders who need both types of care. With more than 85 years of combined experience Momentum for Health and Parisi House on the Hill know there is significant overlap between these populations, and the best way to care for people with dual diagnoses is to offer integrated care.
As California is acknowledging the benefits of integrated care through the new CalAIM system, the agencies decided to combine forces to best meet clients' needs, as well as to be better prepared for this new system of care.
Momentum for Health has a long history of innovating in behavioral health. Momentum's long commitment to providing treatment along the continuum of care, reflected in mergers with different agencies over the years, allows clients to receive continuity of care within Momentum when transitioning to different levels of care.
Parisi House shares this commitment to providing whole-person continuity of care, providing addiction services in a home environment that allows pregnant women and mothers to live with their children up to five years old while receiving treatment.  Parisi House knows that to succeed in their recovery journey, moms need to learn to prioritize all areas of their health and well-being. At Parisi House, they receive a wide range of support and services in a safe recovery environment to optimize their overall health and to set them up for a successful life free of addiction. Their young children also receive the services they need to support their health and development.
Both Momentum and Parisi House clients will receive a broader array of services, expanding access to care for the most vulnerable in our community. Parisi House moms will now have access to Momentum's support services, including medication management, employment services, and housing opportunities upon leaving Parisi House. When they reach their treatment goals and transition from Parisi House, moms will be able to receive care through Momentum's outpatient addiction treatment services program. Momentum clients will have access to expanded services for pregnant women and mothers with young children who need help with substance use disorders.
We would like to thank Bill Growney and the team at Goodwin Proctor and Andrew Clark and the team at Pillsbury Winthrop Shaw Pittman for their generosity and excellent work on the project.