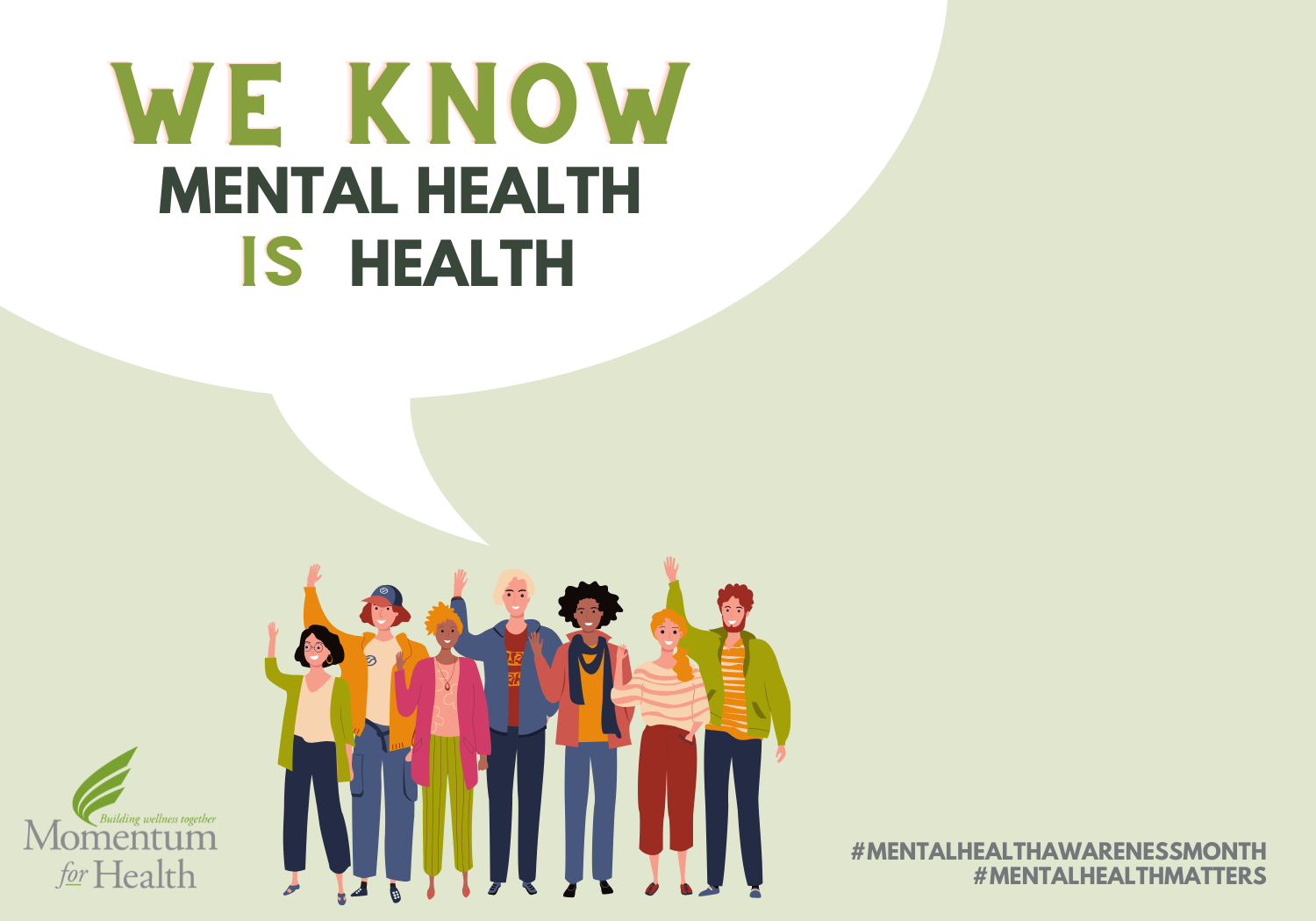 This Mental Health Awareness Month, Momentum for Health has many ways for you to get involved! From participating in our Book Drive for Mental Health to making a meaningful donation, we have something for everyone. Read on for more.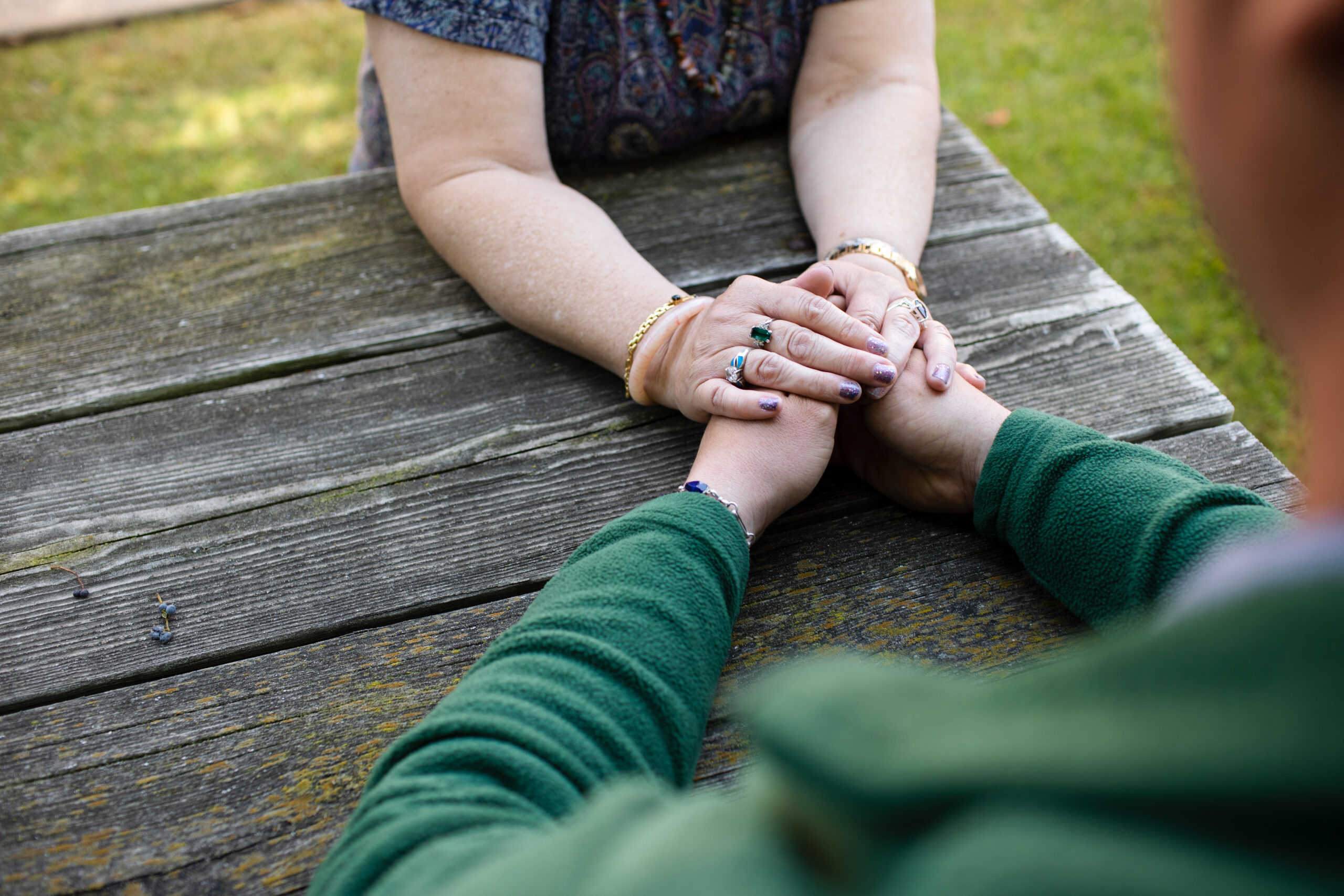 When you make a donation to Momentum, you're benefiting the thousands of clients whom we serve each year with an array of programs. Mental Health Awareness Month is an opportunity to acknowledge and recognize that we all have mental health, and just like physical health, we need and experience different things to stay healthy. Will you make a donation of any amount today, and help reinforce the message that mental health is health?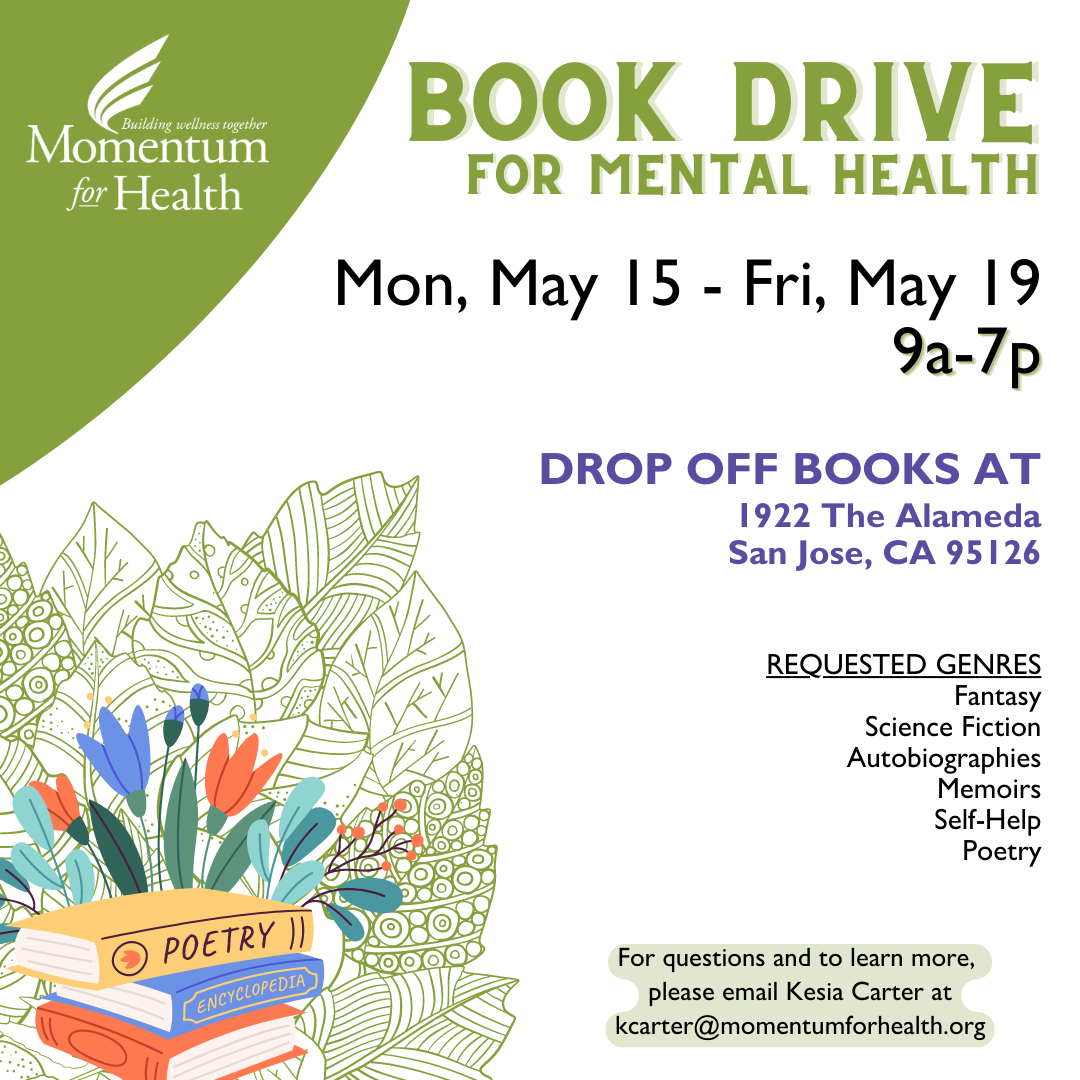 In honor of Mental Health Awareness Month this May, we're reaching out to you, our community, to help us collect books for our programs. Books can play an important role in helping to support one's mental health and wellbeing. Not only are books great for winding down before bed, or escaping to new worlds, but they are also great at reducing stress and keeping the brain active and healthy.
If you have any gently used or new books in the genres above that you would like to donate, please email Kesia Carter at kcarter@momentumforhealth.org to coordinate a drop-off time between May 15 – 19. Thank you in advance for helping us provide the gift of reading to clients for Mental Health Awareness Month and beyond.
Our Vision for Affordable, Safe Housing in Silicon Valley
Momentum for Health exists to help individuals achieve mental and emotional health, discover and reach their potential, and fully participate in life. Last year for SV@Home, Momentum brought you the stories of three clients who were able to take the next steps in their journeys to recovery by accessing safe, supportive housing.
Now, one year later, we're thrilled to participate again in SV@Home on May 16 from 12-1 p.m. We'll share some upcoming developments with you, including a new, all-women's home that will empower its residents to become productive forces in their communities. We hope you'll join us in May for Affordable Housing Month and Mental Health Awareness Month!
Registration Open!
Swing With Momentum on June 15 at Top Golf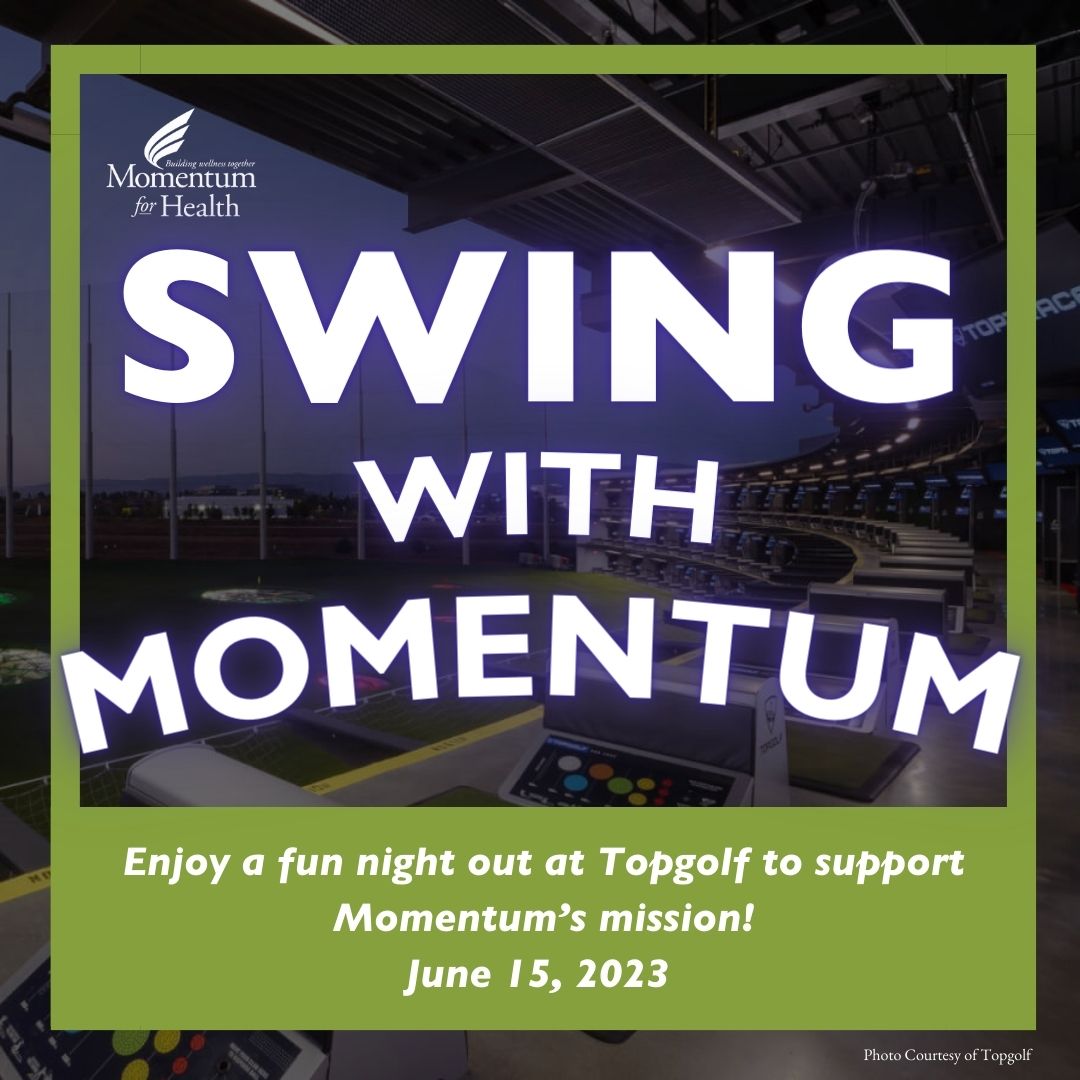 Join Momentum for a swinging event full of food and fun! Grab your friends for a happy hour that drives change in your community. Enjoy food and drinks while working on your backswing with Momentum at Topgolf San Jose. Your sponsorship or ticket purchase will support more than 4,000 people in Santa Clara County. Visit our event page today to sign up.
Momentum for Health is one of Santa Clara County's largest nonprofit providers of mental health and substance use treatment services. We offer treatment for both adults and teens — delivering comprehensive, integrated, accessible, culturally competent care.