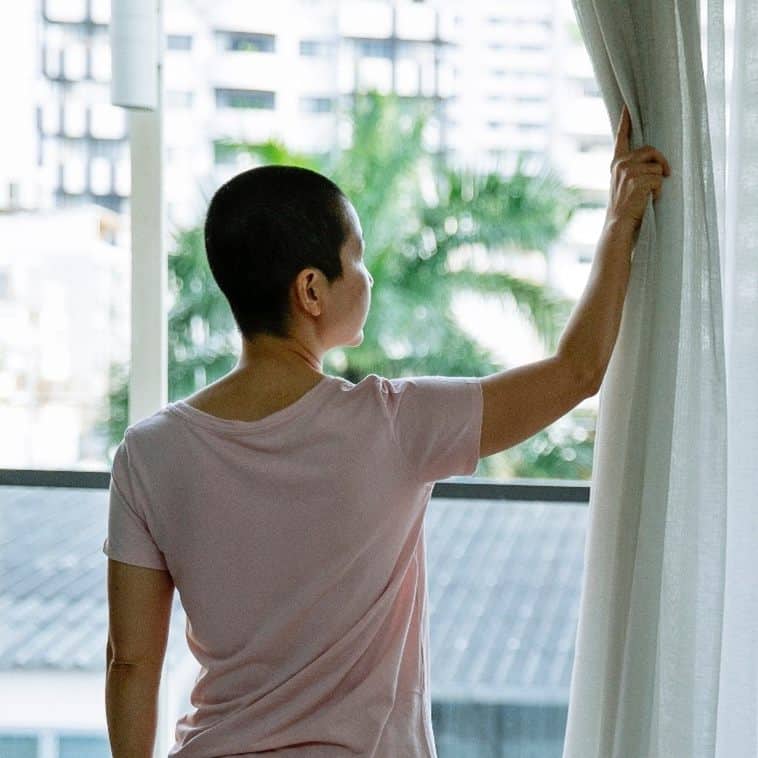 Before the pandemic, 8% of Californians suffered with substance use disorders with only about 10% receiving treatment. During the first eight months of 2020, drug overdoses increased by 35% according to the Commonwealth Fund. Similarly, average alcohol consumption increased 39% in the early months of the pandemic with Blacks and Latinos disproportionately represented in the data according to a study by the nonprofit research institute, RTI.
Momentum staff have witnessed this increase in substance use and are on the frontlines of trying to address it. Our Addiction Treatment Services (ATS) program is an outpatient treatment center where people struggling with alcohol and substance use concerns can receive individual and group treatment to improve their overall quality of life. ATS was developed to help support Momentum adult clients in an integrated, collaborative manner.
Our Program Manager of ATS, Sara Morales shares the challenges presented by the pandemic, the rewards of her work, and how people can connect to the ATS program.
What challenges has the ATS program and clients faced during the pandemic? The biggest challenge for staff has been learning how to navigate Telehealth services. Keeping clients engaged in Zoom groups has taken a lot of creativity! In an effort to engage clients through Zoom we do a ton of follow up calls and reminders. We engage in icebreakers at the beginning of group and end groups with a joke or a positive affirmation. Our clients have been facing feelings of loneliness and anxiety during the pandemic and these negative emotions have been leading to a significant jump in substance use.
What is one thing you enjoy about your work?
I enjoy working with the ATS team. We have amazing Admin who immediately jump into action the second a client reaches out for help. Our counselors are some of the most patient people I have ever worked with. They are always looking through a Motivational Interviewing (MI)/Trauma Informed lens, recognizing that addiction is a disease of the brain. An MI and Trauma Informed approach allows us to recognize the impact, signs and symptoms of trauma. It helps us create a safe place that does not stigmatize or shame clients for having the disease of addiction. Shame has no place in ATS. ATS works as a team in all ways possible. This teamwork makes it exciting and rewarding to come to work every day.
What is a challenge in your work?
One of the biggest challenges is being able to work collaboratively with a clients' mental health team, but still adhere to very strict federal confidentiality laws. We must follow a federal law called 42 CFR, Part 2. It is like HIPAA but even stricter. This can be complex when working on an integrated team.
How can people get help or get involved with ATS? Momentum for Health clients can request a referral through their case managers. Beneficiaries in Santa Clara County can call Gateway at 1-800-488-9919.